The Longing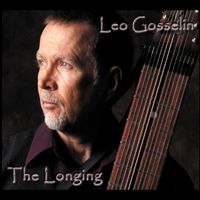 "The Longing" is a beautifully recorded solo project that imparts old world flavors with some more modern musical motifs. This is Gosselin's first all original album and defines his refined sensibilities on the Chapman Stick Touchboard as a solo artist. The album has twelve tracks that range in emotional content from a bright cheerful walk through flower laden trails to the grief one experiences from the loss of a loved one. From joy to sorrow, and everything in between, it reflects the human condition capturing snapshots all from the viewpoint of love's perspective.
Tune titles include
Gypsy Shuffle
Memory Meadow
Trail Flowers
Winnie's Crossing
Sacrifice Of Love
Sweet Nothings
Seaward Waltz
Country Sun
Spanish Circles
Thoughts Of You
Without You
No Going Back
Celtic Vision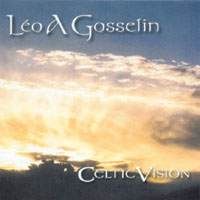 "Celtic Vision" is a collaborative effort highlighting the "Chapman Stick Touchboard" in various musical combinations with traditional instruments such as Irish whistle and violin as well as modern instruments such as Zendrum and synthsizer. "Celtic Vision" offers a new musical perspective in several of the arrangements as duo, trio, and quartet situations. Guest artists include Ty Rogers (Zendrum), Miriam Newman (Violin), Susan Hammer (Irish Whistle), and Christian Gosselin (Synthesizer).
The Butterfly
The Irish Boy
Morgan Magan
Sir Arthur Shaen
The Fairy Queen
Planxty Burke/ Planxty Drew
Enchanted Valley
Morrison's Jig
O'Carolan's Concerto
Scarborough Fair
O'Carolan's Dream
O'Carolan's Quarrel With The Landlady
The Star Of County Down
O'Carolan's Draught
The Fair Little Child
Lovestream-The Album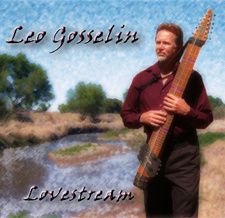 "Lovestream," Leo's newest release, is a solo recording that includes contemporary pieces by such well-known composers as Eric Clapton, Elton John, Sting, and Van Morrison, as well as Leo's original pieces written specifically for the "Chapman Stick." The album is a collection of pieces that encompasses the human condition in all its facets of love. Beautiful renditions of "Always On My Mind," "Desperado," and "Fields Of Gold" portray the tonal qualities of the "Stick" in its purest form.
Desperado
Always On My Mind
Hopeful Heart
Tears In Heaven
Lovestream
Have I Told You Lately That I Love You?
Caught In The Current
Fields Of Gold
Coming Home
Can You Feel The Love Tonight
Sacrifice Of Love
Christmas Traditions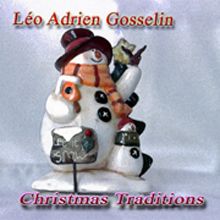 Leo's solo album, "Christmas Traditions", highlights the "Stick" with four handed arrangements and counter melodies written for traditional carols that will make this a truly memorable Christmas tradition. Leo has also added some keyboard work to several of the carols creating a full listening experience.
Joy To The World
O Little Town Of Bethlehem
It Came Upon A Midnight Clear
Hark The Herald Angels Sing
We Three Kings, Away In A Manger
Silent Night, Good King Wenceslas
The Coventry Carol
The First Noel
Deck The Hall
O Holy Night
The Holly And The Ivy
What Child Is This
Once In Royal David's City
God Rest Ye Merry
Gentlemen
O Christmas Tree
While Shepherds Watched Their Flocks
O Come All Ye Faithful
We Wish You A Merry Christmas
Fields Of Gold
This rendition of Fields Of Gold has a crystal clear melodic presence on The Chapman Stick and some unexpected harmonies with a country twist to it!
Inner Wilderness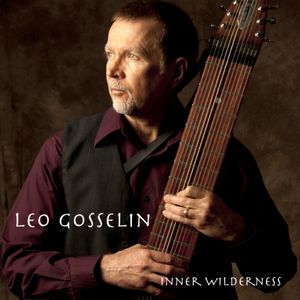 This fully orchestrated original New Age arrangement by Leo Gosselin was recorded with the Chapman Stick Touchboard in mind. It evokes a sense of mystery and fantasy in the listener.
No Escape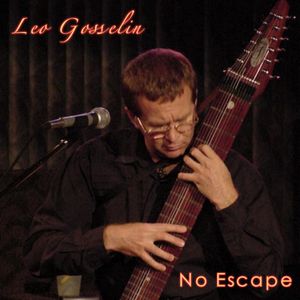 No Escape is a fully orchestrated arrangement composed by Leo Gosselin on the Chapman Stick Touchboard. It evokes a sense of bewilderment and searching with a sense of time being of the essence.
Caught In The Current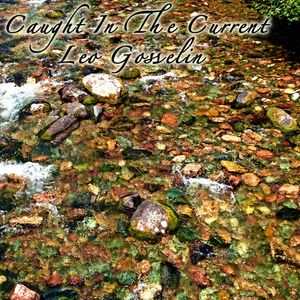 'Caught In The Current' is an original solo recording that follows the currents and eddies of a slow moving stream as it ventures forth through the landscape. 
Lovestream
This original Stick arrangement has a country/folk oriented flavour to it. It's the title track of my Album.